More about this Product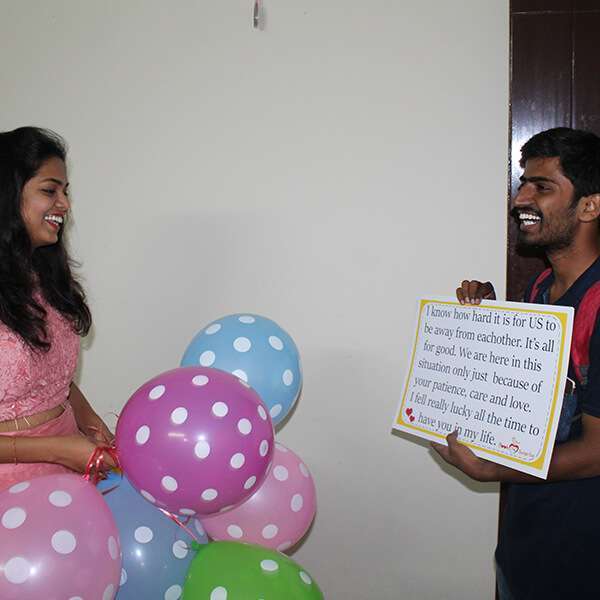 Message at Your Doorstep!
Let our messengers knock your dear one's door with a bunch of beautiful placards displaying some lovely messages sent by you!
The receiver will first open the door to a bunch of helium balloons following which, there will be a continuous display of the messages on the placards.
Our team will go to the special person's place (or any other place and time of your choice) with a stack of 15 giant placards. Each placard will have a message customized for the beloved one. The moment he/she appears at the door, there will be massive balloons and then we will flash one message after the other that will leave you completely speechless!
You can email the customized messages that you wish to send at contact@desire2design.com.
Specifications
–Card size: A3(15 Cards)
–Customized message for your choice
–Also includes 50 helium balloons and Handmade Chocolates
price/₹2499
off/-40%
size/Not applicable